My "NEW" Ciocc Titan
Mood:
caffeinated
Topic: Cycling
Yesterday, I won this beauty on eBay: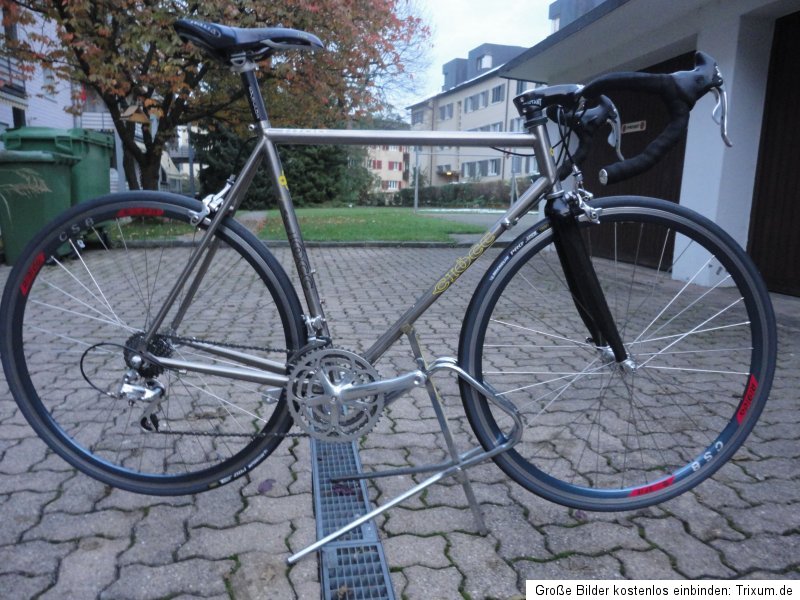 Its a very rare Ciocc "Titan". It has a titanium frame, carbon fork, 3T bars with a Mutant stem, and a Campagnolo Chorus gruppo with a triple crankset (27 gears!). It should arrive from Zurich by early December. This superbike was my wife's early Christmas/birthday present to me. Thanks, Sweetie!